Hand-Painted Silk to Bring Light into Your Life
All products are individually hand-painted in our NYC studio,
creating a wearable art piece to elevate your every day look.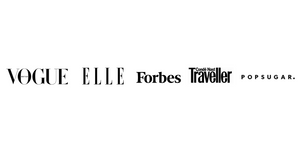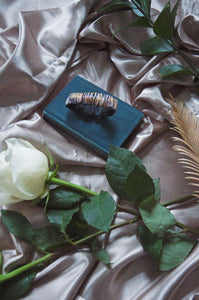 Why Silk
Silk's tight molecular structure naturally adds nourishment to your hair by keeping the moisture in and your hair hydrated for that natural shine. Its smooth texture reduces breakage & split ends by limiting the damaging friction applied to your hair.
Soieli pieces, made from 100% silk, are designed to work with your hair, rather than against it, to prolong the life of your hair style and maintain hair health.
Every Day Elegance
From brunches to lunch meetings to parties and everything in between. We understand the Soieli girl leads a hectic schedule, yet wants to look chic and stand out from the crowd.
Slip on your Soieli piece while on-the-go to elevate your look and achieve attainable elegance every day, at every event.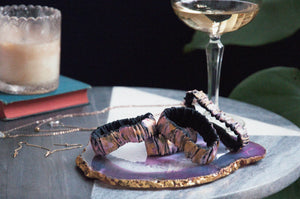 STACK YOUR SOIELIS
          Buy 2 or more pieces
          & get free shipping!