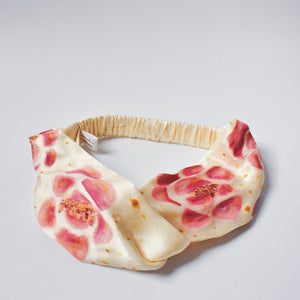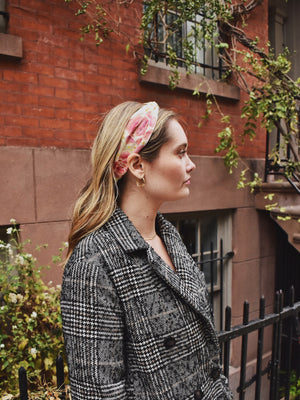 Fleurs in the Wild
Our classic wrap headband is made from 100% silk with an elastic stretch for a soft, luxurious fit. Cover your locks in our hand-painted designs to easily elevate your look & protect those strands from breakage. Design is inspired by a fusion of impressionism & modern street art, as if our favorite, timeless still lifes have been transported to bring life to the urban jungle. Each piece is hand-painted so slight variation in design is intended, as Soieli headbands are crafted individually as your unique wearable art piece.  

Handcrafted & painted in NYC.
Ships within 1 week of order.
Sizes:
Our headbands come in one size, but the elastic stretch make for a comfortable fit across hair types. The headband has a 3" side width and knots in the center.  
Care Instructions:
Soieli pieces are engineered for every day wear. While water resistant, to extend the life of each piece, we suggest to avoid prolonged water engagement such as showering or swimming. Hand wash only.